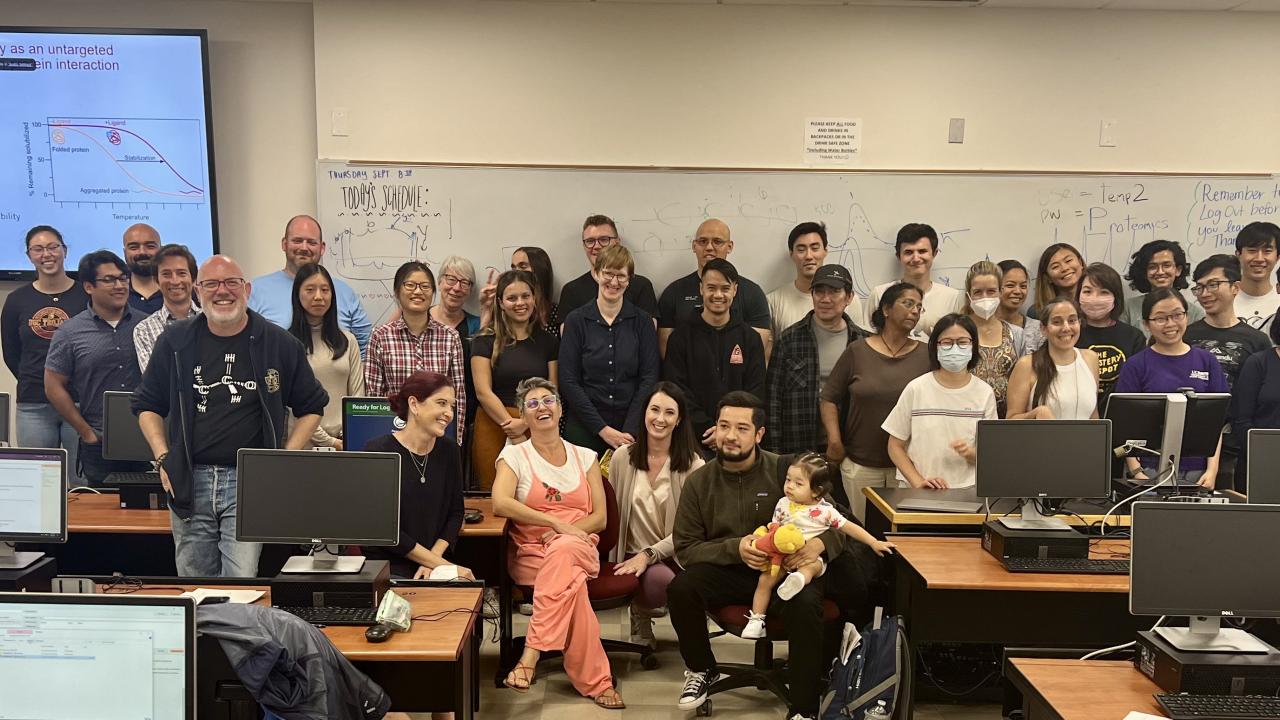 Location
UC Davis Genome Center
The UC Davis hands on Proteomics Short course is over, but it will be back next year!!
This introductory proteome analysis workshop is designed to expose participants to current methodologies in sample preparation, Liquid chromatography - Tandem mass spectrometry and data analysis  in the field of mass spectrometry-based proteomics. Image

To Join The interest list for next year!
Be notified when the next class is !
This week long course will include hands on preparation of samples, analysis of these samples using the cores state of the art mass spectrometers & analysis of the results. Lectures will include fundamentals and research topics from staff, UC Davis Faculty & outside leaders in the filed of proteomics.
Lectures by Local and Bay Area Experts!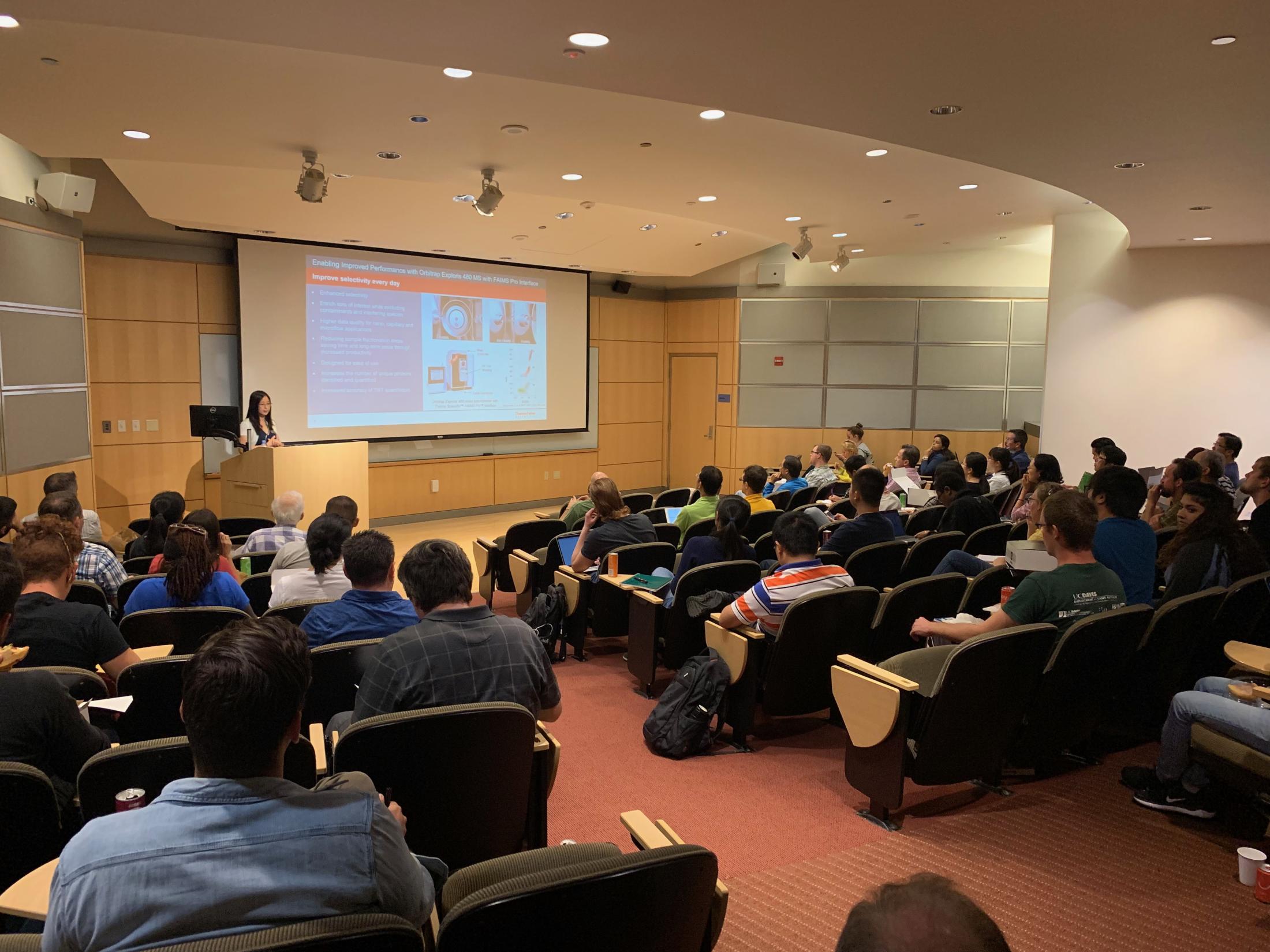 Hands on Proteomics Sample Preparation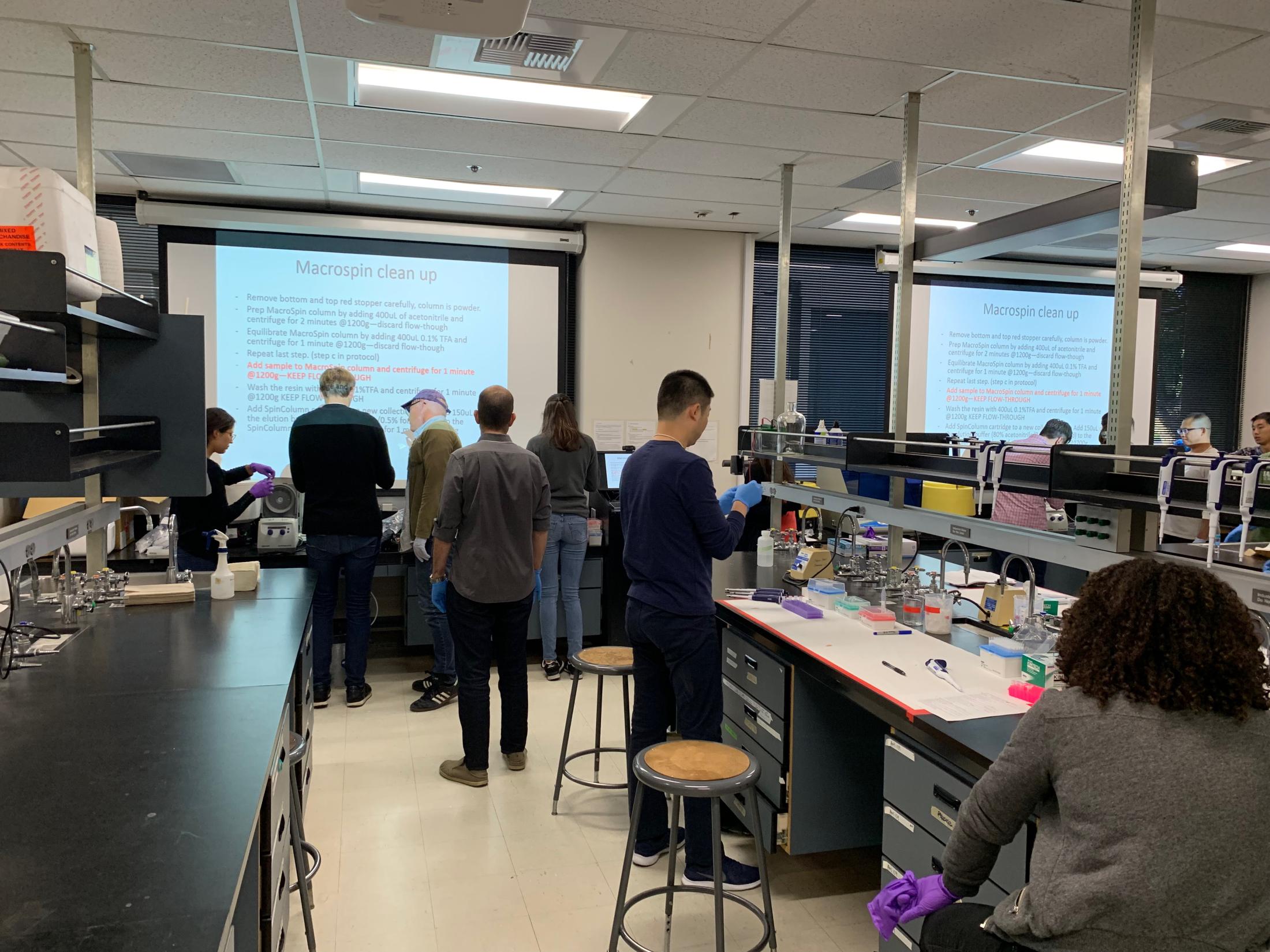 LCMS on samples generated in the course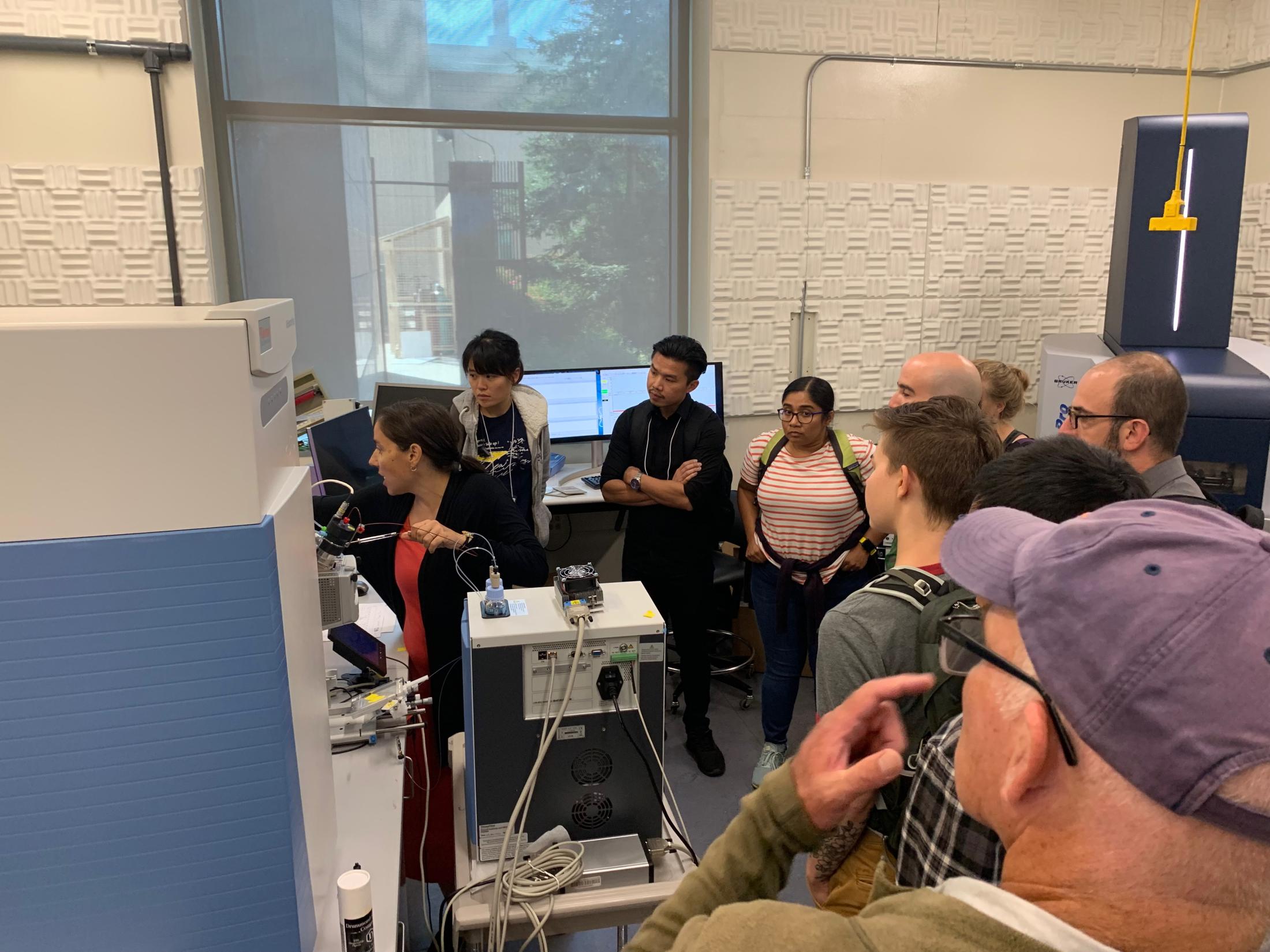 Hands-
on Data analysis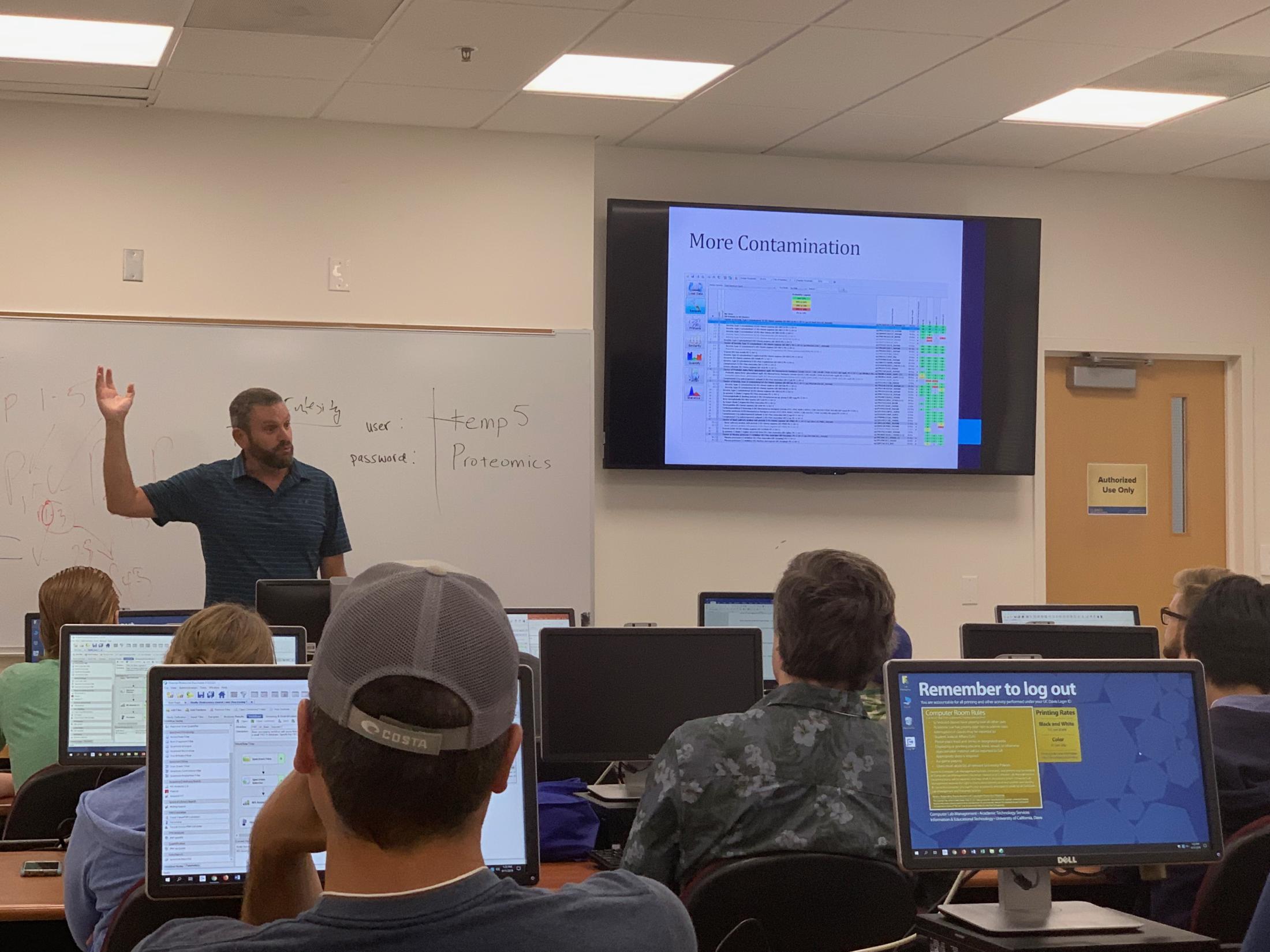 2019 Class picture, why not be a part of the next one!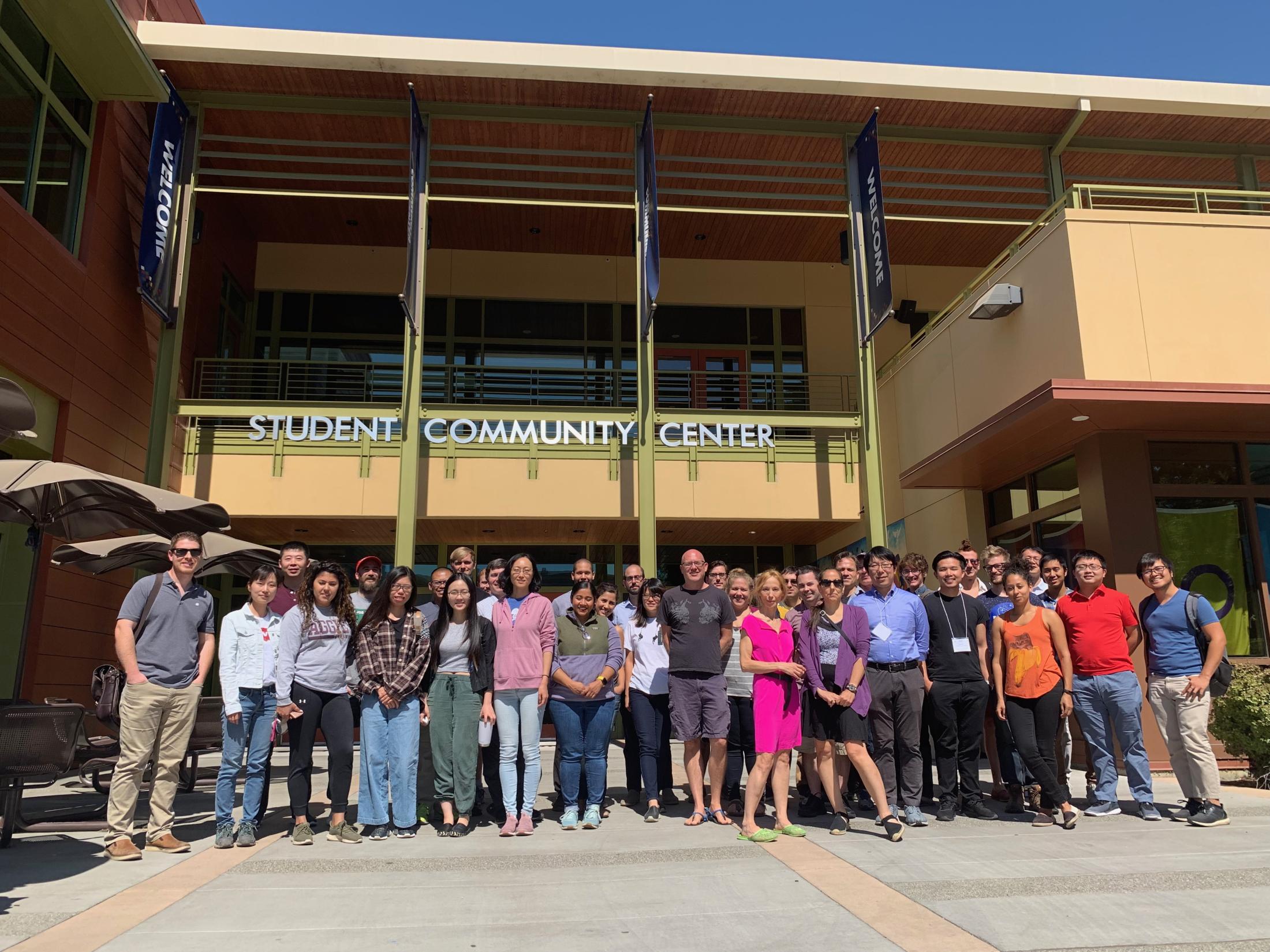 All the Pictures from the 2019 Course

All images from our 2022 course
See all our pictures from this years 2022 course
2019 Course Schedule

2022 Schedule
See what we did this year!